Software Updated
1 Jan, 2013

Unlock and jailbreak your iPhone 4S/4 3G/3GS iOS 6/5.1.1 for any network
Compatible With

About us
by email
If you have specific questions and would like to contact us via email, please use the form here. One of our customer service representatives will respond as soon as possible.
Live Chat
Helpdesk (registered users only)
Get immediate live help from an expert who can help you with your iPhone, anytime of the day or night. Visit here helpdesk section
Use your iPhone as a high speed modem. Usually costs around $20 per month!
Make FREE Facetime calls anywhere in the world over your 3G network (usually restricted to WiFi-only)
Don't risk your Apple warranty on cheap competitors
Untethered Jailbreak for all 5.1.1 Devices
Devices Compatible iPhone 4S, iPhone 4, iPhone 3Gs, iPhone 3G
Jailbreak software available for instant download compatible with all Devices up to iOS 6.
order now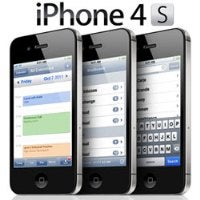 SAP Shield V1.7 Supported Baseband Versions :
4.12.01, 4.12.02, 3.0.04, 2.0.12, 04.11.08, 01.59.00, 02.10.04,03.10.01, 04.10.01, 04.11.08, 04.26.08, 05.16.07, 05.11.07, 05.12.01, 05.13.04 ,05.14.02, 05.15.04, 05.16.01, 05.16.02, 05.16.05 1.0.05 ,1.0.06,3.0.03 ,3.0.04 ,1.0.11 ,1.0.13 ,1.0.14 ,2.0.10
Welcome to unlock your iPhone
After the purchase operation you will receive an instant access to our members area to download our software and you will not have to wait for shipping. Our software is very easy to install and whether you are computer savvy or not, you will be able to unlock any iPhone helped by our easy step by step instructions and video guide. You do not need to have any technical knowledge to use our jailbreak and unlock iPhone solution. Our team has developed our own unique iPhone unlocking software.
About the product
Our guides are compatible with all firmware: 6/5.1.1/ 5.1/5.0.1/ 5.0/ 4.3.5/ 4.3.3/ 4.3.2/ 4.3.1/ 4.3/ 4.2/ 4.1/4.0.x /3.1.3 /3.1 /3.0 and it is GUARANTEED to jailbreak & unlock iPhone 4S, 4, 3GS iPhone, 3G iPhone fast and secure.
No technical knowledge is required to use and understand our software, it only takes a few minutes to use it and we are always here to help you 24/7 if you need help. Untethered Jailbreak and Unlock your iPhone Today! Our company may be based in the USA, but our based sim unlocks and jailbreaks works no matter what country you are in.
Permanent Factory Unlocks
We unlock most countries and carriers.
This is for a Factory Unlock to use your phone with any other GSM or CDMA carrier.
order now